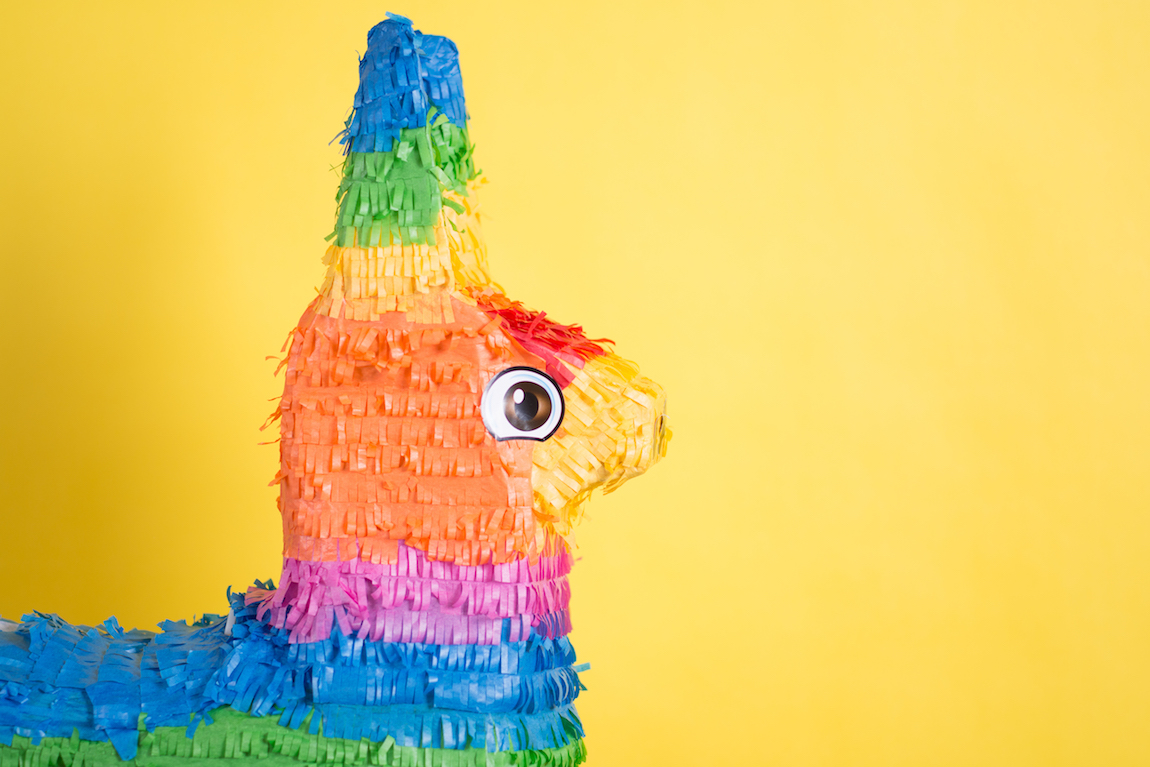 Ah, summer: sunshine, beach days, ice cream cones - and events, LOTS of events. The warm weather makes summer the perfect season for festivals and races, reunions and group vacations, mission trips, summer camps ... pretty much everything under the sun. With everyone's calendar filling up so quickly, it's important your event stands out to potential participants and is memorable for your attendees.
A cool custom tee is a great way to make this happen. An easy and relatively inexpensive product, event apparel promotes engagement, unifies your group and, if your event is an annual one, can encourage attendees to return and even new ones to join in.
Whether you're rallying for a cause or BBQing with the extended fam, here's some pointers to help you create the ultimate event apparel:

1. Your design should relate to your audience and event

This might seem obvious, but when you design your apparel, be sure you're representing your event, and the people who will attend it.
Is it a longstanding festival with a big returning crowd? Include a date so they can keep track of all the years they attend. Music festival? List the bands. Silent rave? Design with glow-in-the-dark ink. Charity walk? Include an inspirational slogan or a statement of purpose.
Your t-shirt might be as simple as your logo, or the most complex design you can create. There isn't one right answer other than this: You want to create apparel that embodies your event and that people are excited to wear, so take the time to brainstorm and design something great.

2. The apparel you choose should support your purpose

The blank you choose will really depend on what purpose you see your apparel serving.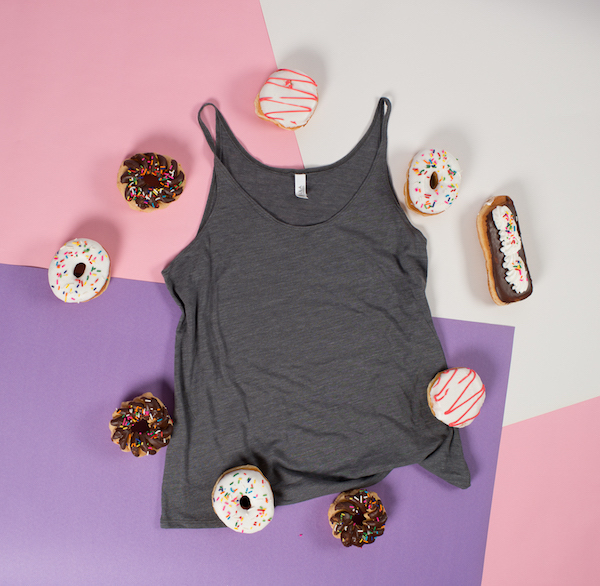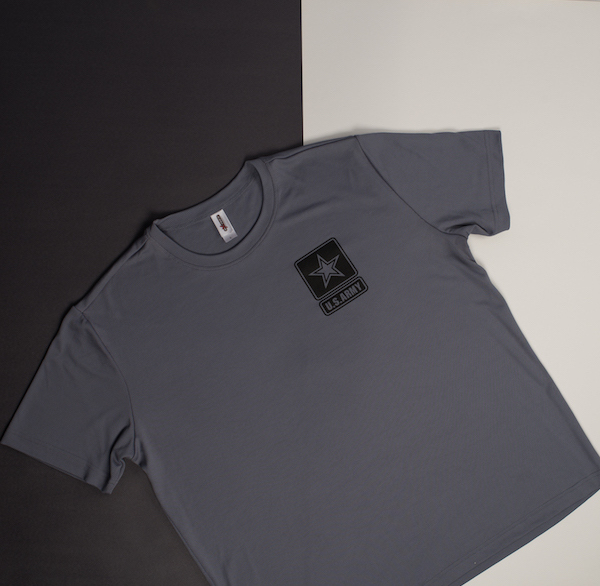 Giveaway or one-time wear
If you're giving your t-shirts away for free or it's an article more likely a one-time wear for most of your attendees, prioritize price. There are great low cost options, like the Gildan 5000, that come with a ton of additional benefits. They're a standard silhouette that will comfortably fit a wide range of body types, they come in a huge color selection and they're a sturdy cotton that will hold up well for everyone who chooses to wear it again and again.

Merchandise for a price
If you plan on selling event t-shirts for a profit, retail-quality apparel will be an important choice. Here's a few quick things to consider:
A side-seamed tee will create a slender, more fashionable fit.
Water-based ink + tri-blend apparel = the ultra-soft tee that continues to be on trend.
If you're set on a cotton, ring spun or combed versions will produce a higher quality, softer feeling tee.
Don't be afraid to mix it up. One design can look great on a variation of t-shirts, tanks and long-sleeves and your attendees will love being able to choose.

Athletic events
A triathlon in August is not the place for a heavyweight cotton tee, so be sure to choose a blank suited for activewear. Poly fabric is the standard for athletic apparel because it's lightweight and dries quickly, and will keep your attendees feeling comfortable.
ViewSPORT water activated ink is designed specifically with poly apparel in mind and can add an exciting element to your event design - as your attendees work up a sweat (or your event experiences some rain...) the previously "invisible" design will start to become visible.


Folding and poly-bagging can also save you a ton of hassle. Your t-shirts will look their best, and most importantly, it will keep your merchandise organized with the different sizes easy to identify.
Adding some additional customization can extend your branding and create a really memorable tee. Hang tags are especially helpful in relaying info about your event and encouraging social media sharing.

3. Choosing sizes and numbers for your order: crowdfunding vs informed estimation

For first time event planners, and even seasoned professionals, choosing numbers and sizes can be an intimidating task. Luckily, there are two different ways you can approach this very important task.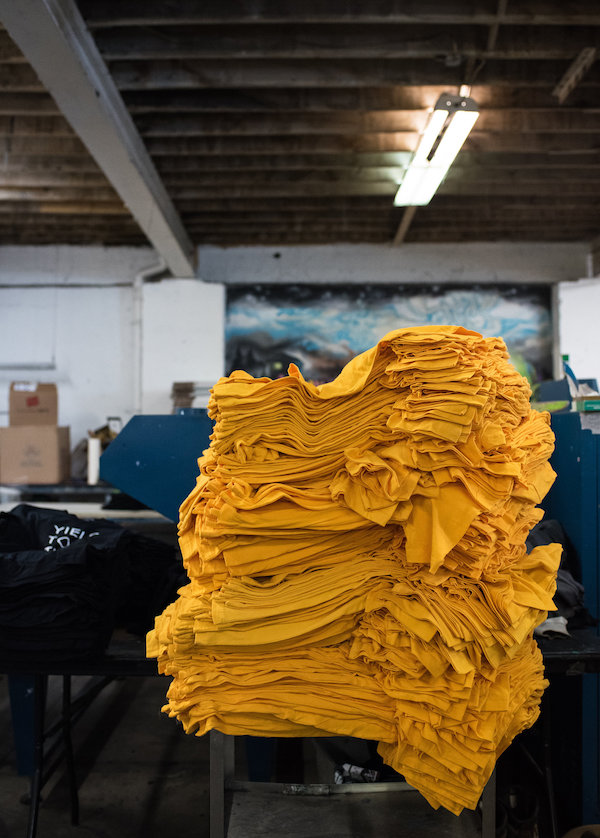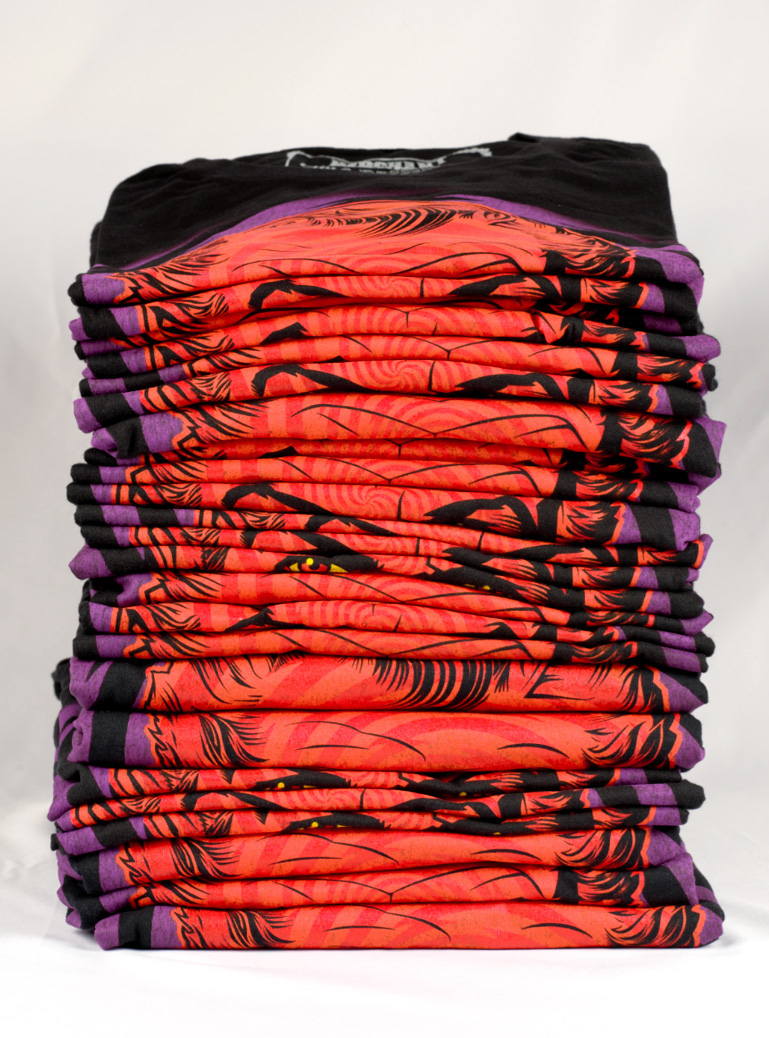 Crowdfunding:
Collecting preferred t-shirt sizes when people register or purchase tickets to your event will ensure you order enough of each size. It takes a little extra preplanning, but adding a quick question about t-shirt size to your registration page can save you hassle in the long run.
For smaller events, you can keep each person's size in a spreadsheet to keep their sizes straight for when you check them in.

Informed Estimation:
If it's too difficult to collect sizes, if you're ordering apparel to sell as merch or for people who may not be too picky with sizing, you can also order your apparel by estimating numbers and sizes. Don't panic - this isn't as scary as it seems.

Just take your projected attendance and use the 1-2-2-1 method as a starting point for your S-M-L-XL breakdown. Of course, this method lumps most of your shirts in the medium-large range, which may or may not work best for your customers. This is one instance where we actually encourage you to do a bit of stereotyping, since it will help you make adjustments for an accurate sizing breakdown.
Your team, your customers, your employees, your friends- who will be wearing your awesome new creation? People who work in marketing call this their "target market," but it's a good train of thought for creating custom apparel. Consider what style of shirt would make the most sense for your audience- men's, women's, unisex, or youth. Think about their gender, their age and their average size. This can help you make an modifications to the 1-2-2-1 rule.


Order event apparel by the boy scout motto: BE PREPARED. From misremembering the size they ordered to people loving your event tee so much they order another after the fact, it's always good to have extra.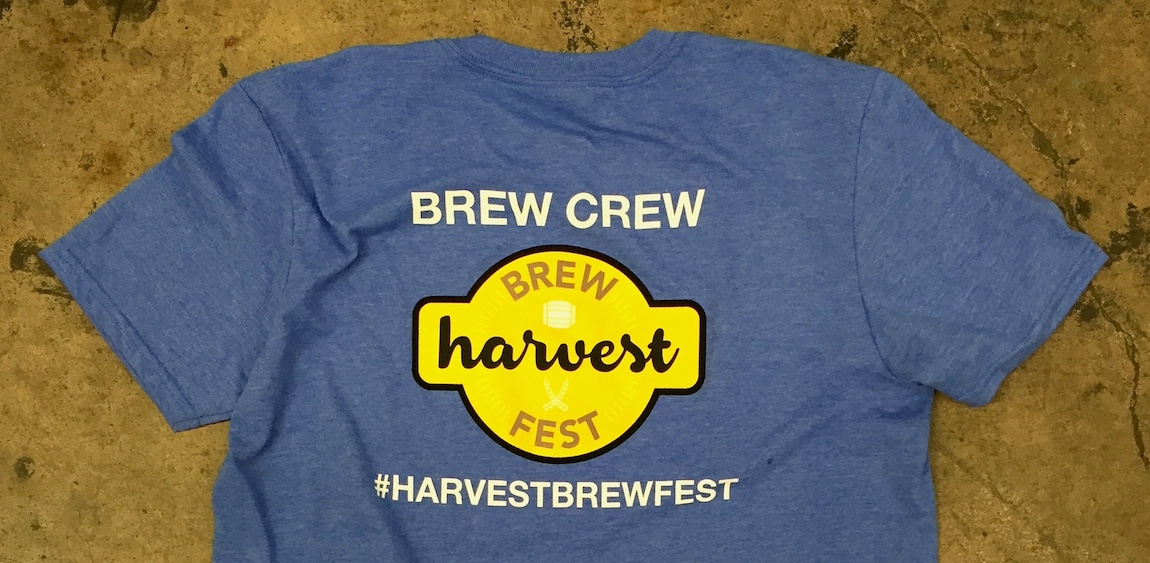 4. Don't forget your volunteers and staff

Make your crew stand out by creating an exclusive t-shirt. There are easy and inexpensive ways to slightly alter your design to easily identify your staff.
Ordering a differently colored blank is a great way to outfit your staff at no additional charge. If you'd like them to be further identified, add some additional text to make it clear. Consider putting "volunteer" or "staff" on the sleeve, chest or back.

5. Include your sponsors in your design

Including sponsor logos on your apparel is a great extra to offer.
Most sponsor lists are printed on the back of the event apparel, but there are additional ways to make your sponsors visible without your attendees looking like walking billboards. A large design on the upper back can minimize a big list of sponsors. Choosing a monochrome print can also include logos in your design in a subtle, tasteful way.

Don't miss out on a thing - Sign up for our newsletter to get our blogs right in your inbox.