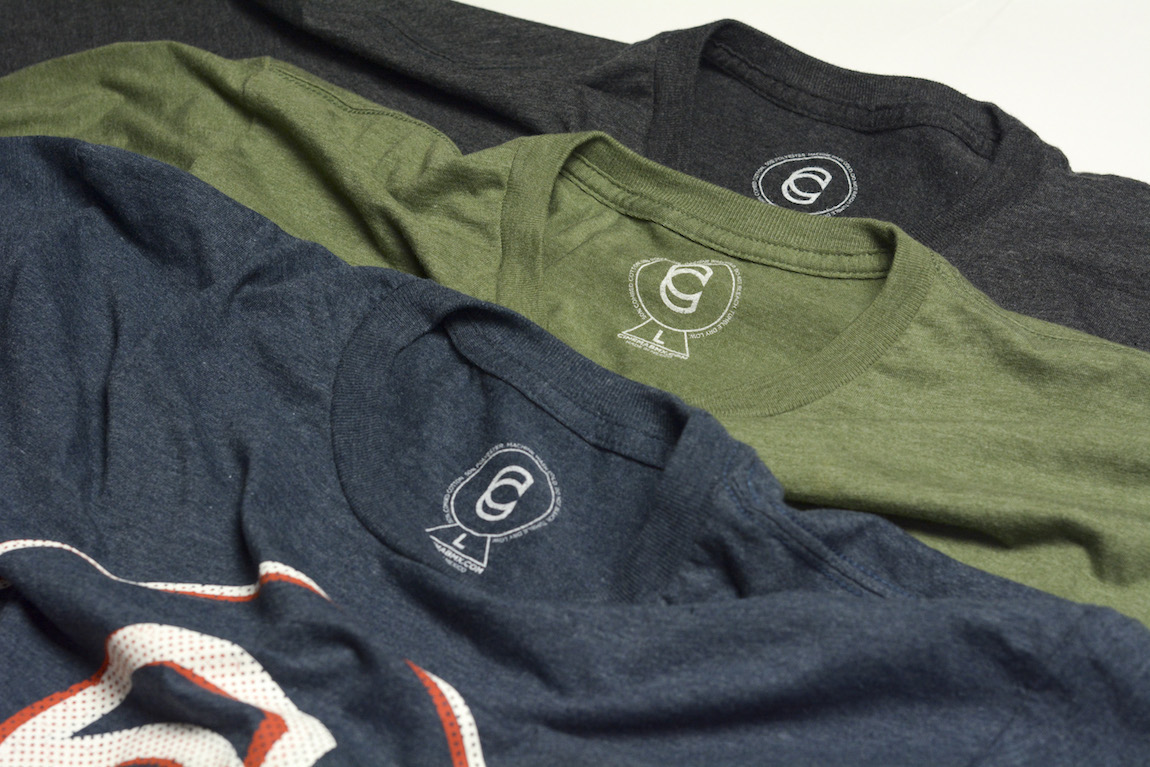 Garment relabeling, replacing the manufacturer's tag with a custom label, has become a standard practice with most apparel companies - and it's definitely not hard to imagine why. Branding plays a huge role in apparel purchases, and as consumers increasingly buy with values and lifestyle in mind, showing off your company mission and personality is key.

Good branding is thoughtful, intentional and consistent, and custom relabeling is an easy way to bring all those qualities to your apparel line. One of the best value-adds for custom apparel, relabeling your apparel can:
• Remind customers of your company long after they've lost track of the website, instagram post or event they found you through.
• Make sure customers recognize your company, even between different products or designs.
• Add additional information (like your logo, tagline, website or mission statement) that can help with brand recognition and driving new sales.
• Position your apparel line alongside larger apparel lines, where relabeled garments are the norm.
• Give your apparel a totally custom look, where your business takes front and center - not the company that manufactured the garment.
Beyond the more tangible benefits, custom-relabeled tags add a feeling of thoughtfulness and completeness, portraying a company that's professional and attentive down to the very last detail.


Tag Printing:
When it comes to relabeling garments custom printed tags offer a few benefits that other types of relabeling (like canvas labels or woven sewn-in tags) do not.
Because the tag is screen-printed directly onto the inside of your garment, you won't have to worry about customers being bothered by a scratchy tag. Especially for t-shirts, which your customer likely won't wear layered, having a tagless design will be the most comfortable option. Because of this, tag printing is one of the most popular methods for relabeling garments.

Designing Your Label: The Nitty-Gritty



What information do you need?
While there's a lot of flexibility with how your tag is laid out, there are a few elements that you're legally required to include in your design.
According to the Federal Trade Commission (FTC), in the Textile and Wool Act and the Care Labeling Rule, all clothing intended for sale to consumers in the USA must be labeled with the following information:
• Manufacturer or Dealer Identity - the name under which your company does business OR a Registered Identification Number (RN)"
• Fiber Content: The generic fiber names and percentages by weight of each fiber must be listed in descending order of predominance. All parts of the fiber content must be in the same type or lettering of equal size and conspicuousness.
• Care Instructions: You must provide complete instructions about regular care for the garment, or provide warnings if the garment cannot be cleaned without harm.Can be written out or shown in care symbols (which you can find here).
• Country of Origin: Where it's made needs to be clearly shown


While it's not legally mandated to include the sizing on your tag, you'll definitely want to include it (since it would be pretty hard to keep track of your garments if you didn't.) Along with your business name or RN, you also might want to consider adding your logo, tagline or website.
Just remember that you aren't working with a ton of space so keep your information concise - and not too small! FTC dictates that required information must be legible.
Can you relabel any shirt or garment?
The ideal garments for custom relabeling are ones with tear-away tags - tags that pull out cleanly from the collar of the garment without using scissors or needing to unstitch. Most companies are moving toward tearaway tags with their standard cotton tees - your sales rep can help you select the best apparel for your custom relabel project.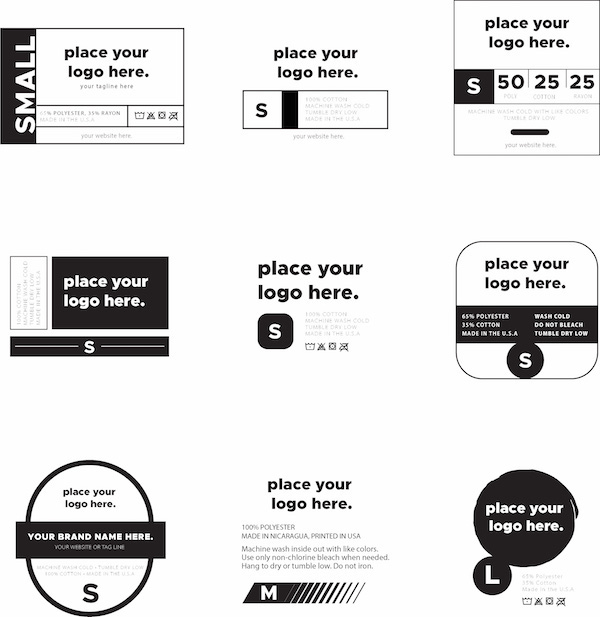 Don't miss out on a thing - Sign up for our newsletter to get our blogs right in your inbox