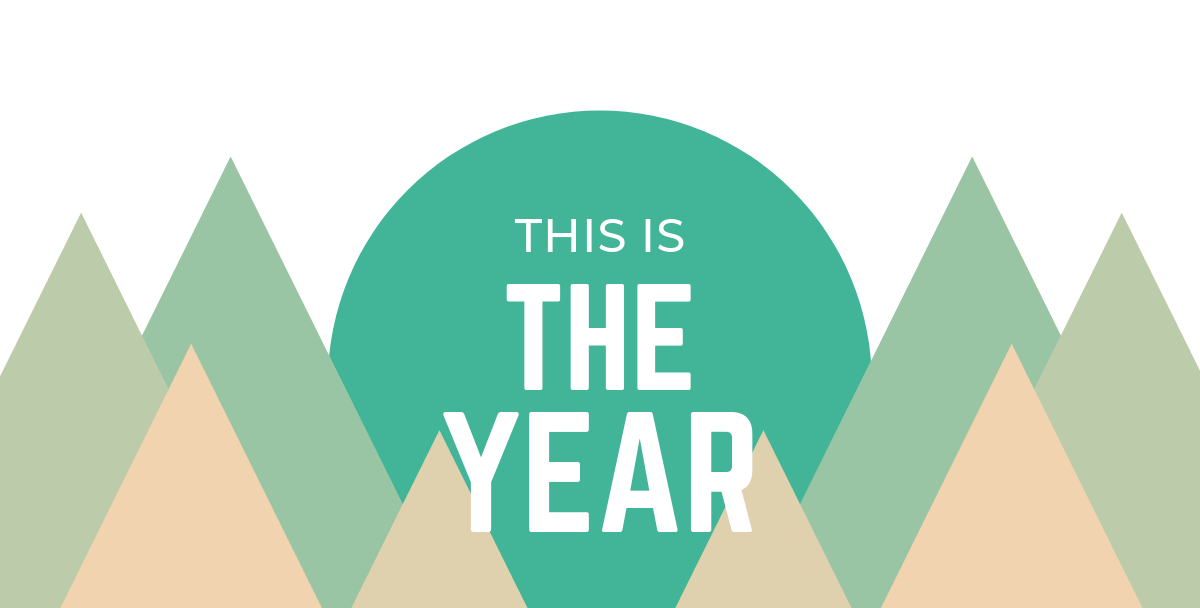 Becca Post // Founder and CEO, Helen and Gertrude
You're smarter than you think you are, but you also don't have to do everything on your own.

To follow your dream, you'll definitely be operating in a space that you've never been before. The idea that you will be more ready or prepared later is an illusion. Take a risk and jump in! You'll be surprised at what you can figure out how to do. Also, don't forget the value of your network. You probably know some pretty smart people who will be excited about your new adventure and help you make the connections you need. Embrace the power of Google and your community.


Alan Presutti // Exec Director, The Friends of Roc City Skatepark
Mountains of all sizes can be overcome with preparation and perseverance.
Stay committed to your path. Don't stress the totality of the size of your journey, take one step at a time. Challenges are lessons that will prepare you for when you achieve the dream.


Laura Kreigel // Co-Founder and Director Camp Stomping Ground
Whether you are dreaming about starting something new or trying to revamp or reenergize your business in 2019, my advice is this: Sit down with a piece of paper and your favorite drink (mine is red wine) and spend an hour writing down everything in your head. Your fears, hopes, anxieties, dreams, and curiosities. From there, circle the things that make you the most excited about the work that you are doing or pursuing. On a new piece of paper try and consolidate these things into one sentence. I run a nonprofit summer camp. My partner and I do this every fall after we have finished camp for the summer. This year our sentence helped us rethink our mission statement and mantra for the new season. Check it out.
"Inspire the next generation of radically empathetic decision makers through humble curiosity, restorative practices, personal responsibility, and unbounded creativity."
I hope that when you start to write down the thoughts in your head you can start to be unapologetic about the things that you care about.


Jenny Rae Siplo // Owner and Floral Designer, Flowerwell
Nobody ever says following your dream will be easy or that you are promised success. But if it fills your soul and quenches your thirst despite the difficulty, then nothing will hold you back from finding success.


KaeLyn E.L. Rich // Writer, Speaker and Activist
Don't be too hard on yourself if it doesn't come together exactly how you dream it will at first or...at all! Big changes start with small steps.


Seth Eshelman // Principal & Founder, Staach
Talk to people, actually speak with them, and have a conversation. Tell your story and ask them theirs, you will be amazed how it opens up a conversation and how willing someone is to listen and help you get to where you are trying to go.

K.C. Sullivan // Founder and CEO, UUU Art Collective
Build a team that will dream with you. And the obvious - never stop working.


Erich S. Lehman // Co-Curator and Lead Organizer of WALL\THERAPY
No one's going to care about your dream more than you, but you'll be happily surprised by how many folks will be there to support you and cheer you on.
Here's the thing: you are going to want to quit and walk away. CONSTANTLY. Ten years into my art projects and it's like I'm on a never-ending rollercoaster! But the personal satisfaction and sense of accomplishment – and seeing how the crazy ideas you've been stressing over for so long positively impacts so many lives – is a wonderfully energizing fuel to help get you through even the roughest patches.
What it comes down to, though, is pretty simple. Just get it started. You don't have to solve the whole thing in a day, but you HAVE to start at some time. Otherwise it's just going to be the regret that nags at you. So take that chance. Put your neck out, and keep picking yourself up every time you get knocked down.

Andrea Parros // Owner and Operator, Red Fern

MAKE IT HAPPEN! Would you rather try and fail, but at least KNOW...or never try and spend the rest of your life wondering "WHAT IF??"
Leave no room for doubt, lead with your heart and be kind to everyone on your path - YOU WILL SUCCEED!!

Jamie Dougherty // Founder, OFF LEASH APPAREL
We once read the famous quote by Mark Twain which says "The two most important days in your life are the day you are born and the day you find out why". If you are trying to follow a dream because you can feel in your bones it's what you are meant to do, then go for it