Overview
Foil can help your apparel (quite literally) shine. Your design is printed onto your garment with a special adhesive. Then, using a heat press, we apply foil onto each garment by hand. The finished product will have a bright, solid luster.
Go bold with a fully foiled design, or use shimmering accents to highlight specific aspects. Your sales rep can help you select a color of foil from our large selection.
Ready to get started on your custom foil project? Read our design tips here.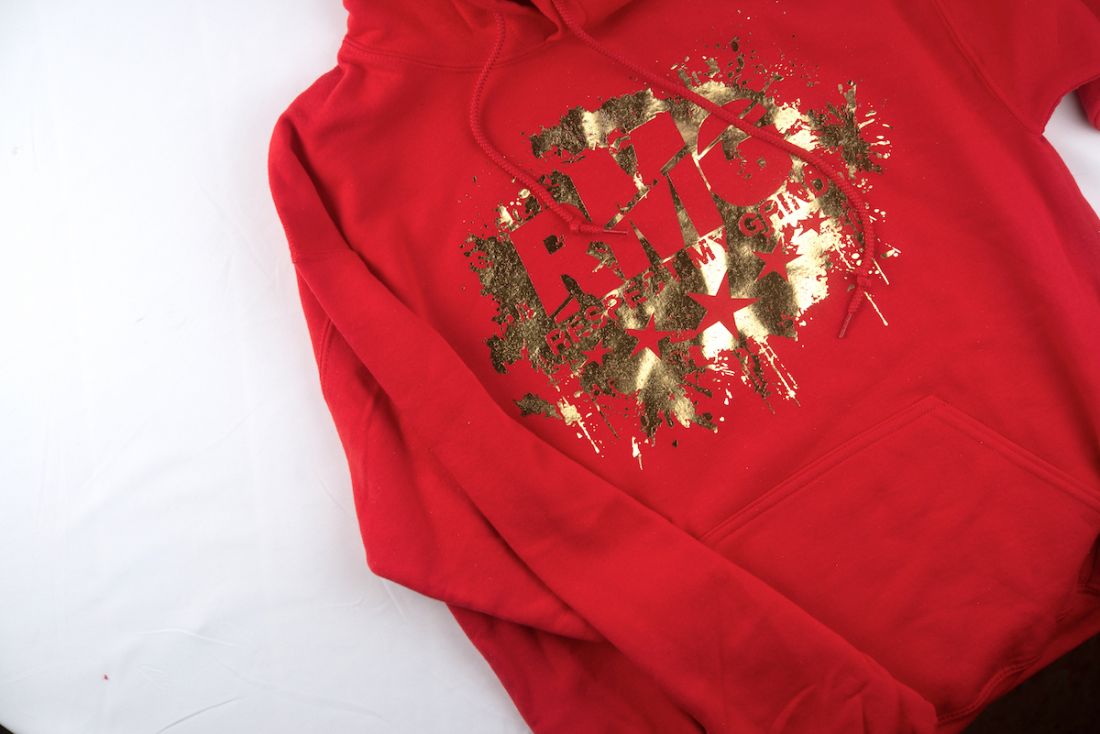 Price and added turnaround time
Expected results & considerations