Overview
Glitter. Sure, it's unconventional, maybe even bold- but that's exactly why you like it. Glitter ink is a fun, funky and unique way for your custom apparel to truly attract attention. We currently offer red, gold, silver, pink or blue.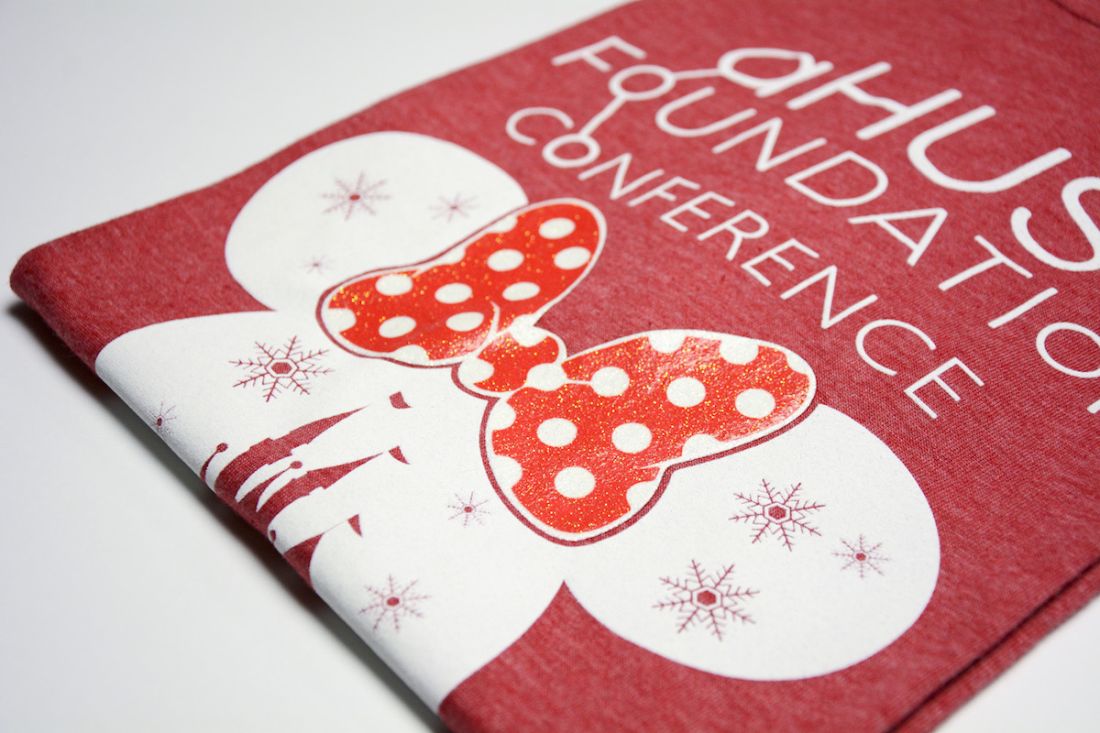 Price and added turnaround time
Expected results & considerations
Due to the size of the glitter particles, we can not print small details with glitter.