Overview
When you're looking for both durability and shine, metallic ink is a great option. While metallic ink is not a vibrant as foil, you'll love it for it's long-lasting sheen. With our special water-based version of these inks, you'll get the effect you want with the softness your customers are looking for.
Because it's easier to apply, metallic ink is a cost-effective alternative to foil. We currently offer copper, gold and silver. Ask your sales rep about adding some shine to your design.
eady to get started on a custom metallic project? Read our design tips here.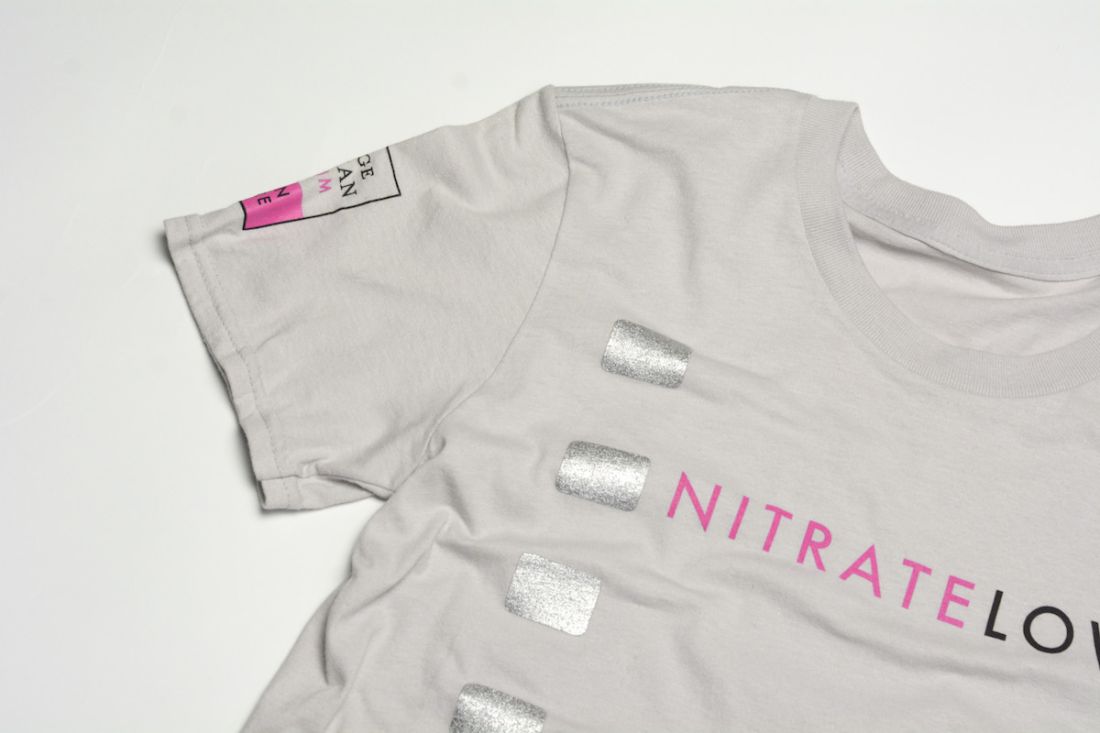 Price and added turnaround time
Expected results & considerations
These inks have a subdued reflective quality, not to be confused with foil.