If you're reading this, chances are you're in, or interested in, the clothing industry. Which means we have something big in common: our impact on the environment.
Let's be blunt: Apparel production can be problematic for the earth and fast fashion has huge consequences. Here's a quick rundown: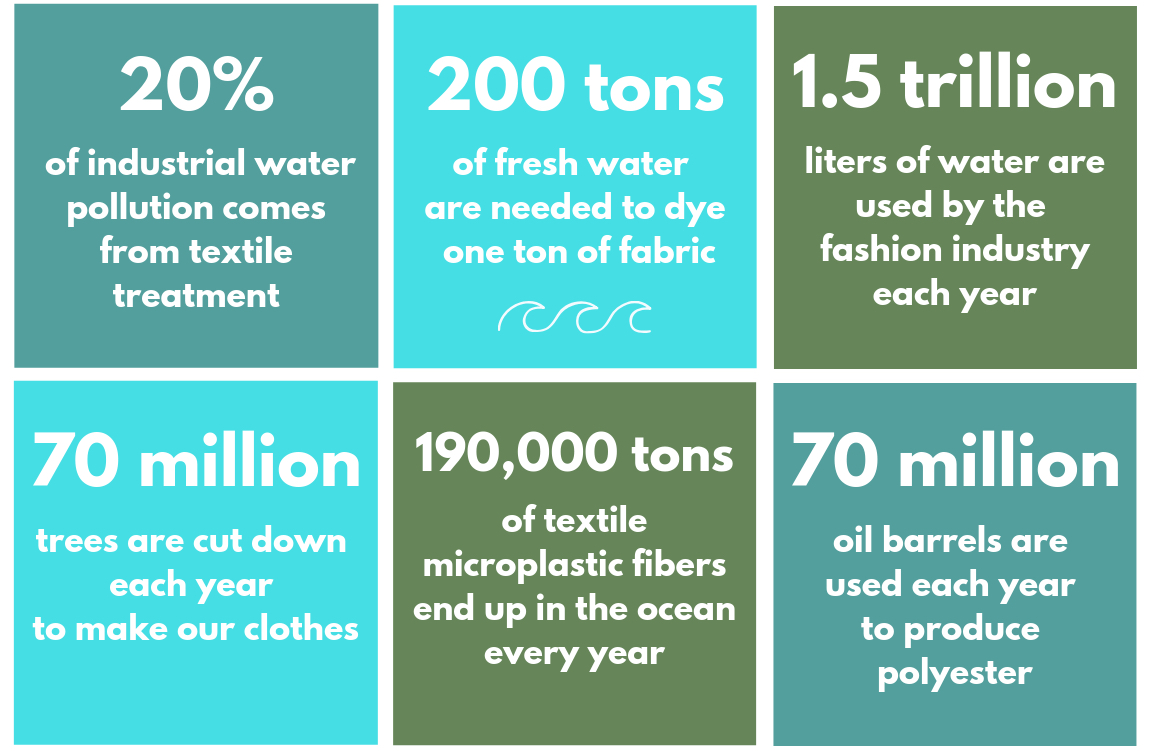 If reading this makes you cringe, you're not alone. These facts are definitely uncomfortable to think about but as businesses, designers, apparel producers and consumers it's our responsibility to be honest with ourselves about the impacts of our products - and to take the steps to reduce these impacts where we can.
Don't get us wrong: we LOVE t-shirts. If we didn't, we wouldn't dedicate our days to making the best dang apparel we can. But we also like the earth and think it's important to make that a priority, too.
Below are a few adjustments you can make for a more eco-conscious apparel order. Even one small change can add up, set an example, encourage others, and be a step toward sustainability.



1. Look for textiles with lower environmental impact
Because textile production contributes so heavily to the fashion industry's footprint, you can greatly reduce your impact by prioritizing sustainable fabrics when choosing your apparel blanks.
A good rule of thumb: Recycled fabrics will always have the smallest footprint, along with low impact natural fibers like linen and hemp. Popular natural materials like cotton and bamboo have a smaller footprint as well, but even organic crops use a good deal of water so opt for sustainably grown when you can.
Synthetic materials like poly and rayon contribute most to chemical pollution, water usage and deforestation. Luckily, many manufacturers make garments from recycled poly and nylon fabrics instead, which are made with waste materials and use the least water.
You can see a selection of recyled fabrics and organic cotton apparel here.

2. Consider what company you buy from
With the demand for sustainable and earth-friendly apparel increasing, there's a lot of companies working toward becoming more eco-conscious and socially aware. While no one is perfect, these companies are making big moves toward reducing their footprint and producing apparel in a more socially conscious way:

LA APPAREL: Apparel produced in the USA, $15 pay for employees, emphasis on reclaimed or recycled cotton.
Alternative Apparel: Part of the Fair Labor Association, 70% sustainable materials, Green Certified
Royal Apparel: Produced in the USA, Emphasis on recycled and organic cotton

3. Choose garments from countries with stricter regulations
Another great way to reduce your impact is to order your shirts from companies that produce their apparel in countries like the US, Canada and the EU. Not only do these countries have stricter emissions and water treatment regulations, but they have mandated higher wages and better working conditions.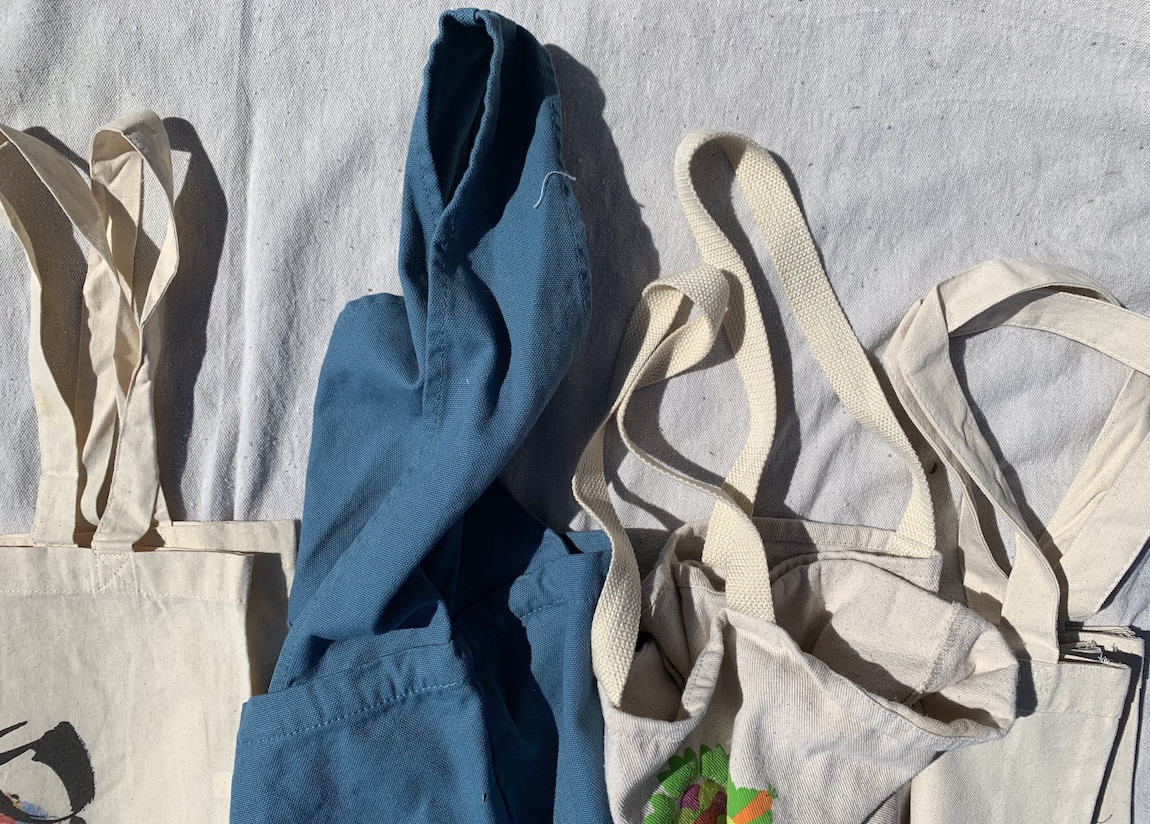 4. Buy more durable, high-quality blanks
Most of us know the saying "reduce, reuse, recycle." Choosing high quality blanks will make your designs look their very best and help encourage a mindset of buying better, but buying less.
We know that even a small price hike can be intimidating, but together we can help educate consumers to spend more money on less garments, prioritizing high quality, timeless pieces that can live on in their closets for more than just a season.
5. Include additional care instructions to prolong the life of your apparel
Clueing your customers in to proper washing can keep their purchase looking fantastic for longer, and reduce their footprint while they do it. Here's a few tips you might want to consider adding to your website or custom relabeled tags.
- Turning your screen printed apparel inside out when you wash it will keep the print looking great for even longer.
- Washing clothing in cold water gets your clothes just as clean - and it keeps those colors looking bright and fresh, all while using less electricity.
- Skip the dyer. Over time, the heat of the dryer will break down the fibers in the fabric. The cheapest, greenest way to keep your clothes looking great? Lay out your clothing on a drying rack after taking it out of the washer.


So what is Tiny Fish Printing doing?
We know prioritizing eco-friendly options doesn't always happen overnight, so we're continually committed to becoming a greener business. Here are a few steps that have worked for us and some exciting new things on the horizon:

• We keep a compost bin in our lunch room from our friends over at Community Composting.
• We've outfitted our new showroom/sales office with energy efficient LED lights and are 50% through converting our production facility.
• We moved to a CTS (Computer to Screen) machine, eliminating plastic films from our waste stream.
• We are currently testing biodegradable box liners so we can eliminate our current plastic bags. We are also working on a craft paper box design to move away from bleached white paper boxes.
• Our new pre-press department (opening in June) will be able to filter and recycle 90-95% of the water used to develop and reclaim screens.