Three Methods for Adding Shine to your Design
Because the metallic element is mixed directly into the ink, this process is the most durable option for including metallic elements in your custom apperel. While it's a more matte option than glitter and foil, it will wear best over time and, when designed well, will still be as attention grabbing.

Foil will give your apparel a reflective quality and the brightest shine. This customization is created by printing your design in a special adhesive. A heat press is then used to apply foil to each garment by hand.
It's good to keep in mind that foil will lose some sheen over time. To keep your design looking fresh for longer, we suggest handwashing foil garments. If machine washing, turn them inside out and wash on cold to extend the life of your design.

There's two ways to go about this spangled specialty ink - glittered ink or a glitter top coat.
With glitter ink, the sparkle element is mixed directly in, making it the brightest option with the most consistent color. Because the glitter is exposed to the surface, however, you'll also see the glitter begin to flake off over time.
A glitter top coat, where glitter is mixed into a clear top coat and printed over an existing ink, won't lose its shine over-time. It wears the best but is less uniform and has a more subdued look.


4 Tips for Designing with Metallics
1. Choose your apparel blanks with color pairings in mind
While starting with a well-chosen garment is important for every custom apparel project, the look of unconventional and eye-catching metallics will change greatly with whichever blank you choose.
Muted colors like olives, dusty pinks, soft earth tones will tone down and refine metallics, while jewel tones - like emerald, deep reds and royal purples or blues - will up the ante, creating a flashier look.
Whether it's the high-end feel of understated metallics on black or grey blanks or the playful combination of glitter and pastel apparel, your garment choice can actively work with your design to create vastly different looks.



2. Go big or go home: Consider surface area for an impactful design
People tend to gravitate toward specialty inks and embellishments because of how impactful they are - which means they often want to maximize the qualities that make the design unique.
One of the ways to get the most impact from your metallic embellishment is to incorporate it into a larger surface area, which will best catch the light and give your design the most noticeable sheen.
On the reverse, incorporating metallics in smaller areas or a design with thinner lines can bring an ink that's admittedly not for the faint of heart to a more approachable level.
3. Use metallics as an accent with other inks
Not every design needs to go full-on with glitter or metallics: All of these specialty services can be paired with standard inks.
Use metallics and glitter to highlight a specific aspect of your design, whether it's a word you'd like to emphasize or an element of your graphic you want to really stand out.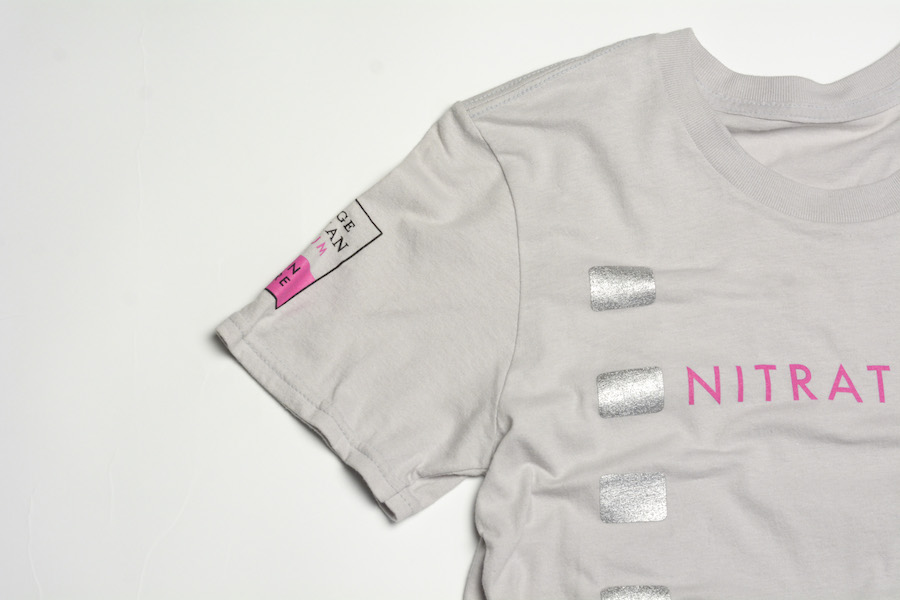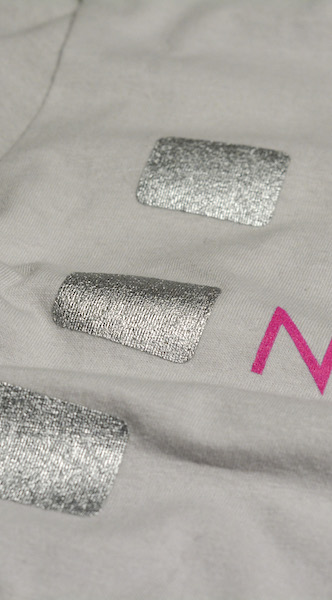 4. Try a typography heavy tee
A popular and easy way to include metallics and glitter is with text. The above tips can be equally helpful in designing your typography tees.
To emphasize the sheen of your specialty ink, choose a bold, blocky font and a larger text size. To include metallics in a less overt way, use a thinner font or combine inks to highlight a specific word or letter.
Don't be afraid to play with positive and negative space - A knockout (or reverse text) design is a great way to increase surface area while using the color of your apparel blank to your advantage.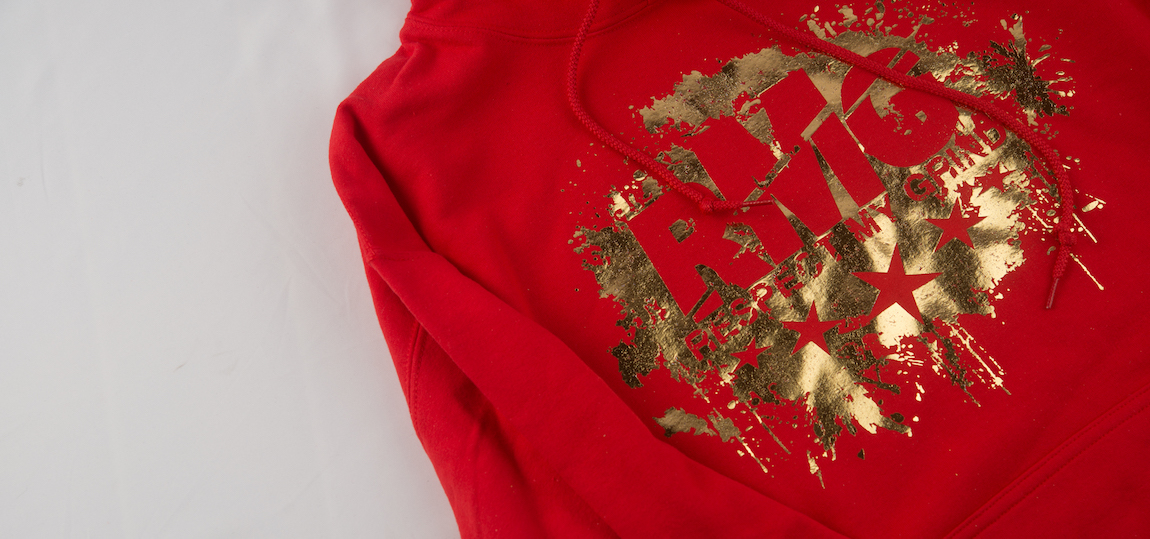 Thinking of using glitter or metallics in your next design project? Get in touch.
Don't miss out on a thing - Sign up for our newsletter to get our blogs right in your inbox.